Student Tracking
With GPS tracking to watch students' activities, parents as well as school authorities would know that their child is safely transported to and from their destinations on a daily basis. YLogApp, not only maintains the safety of the school bus but also be informed about children current location every now and then.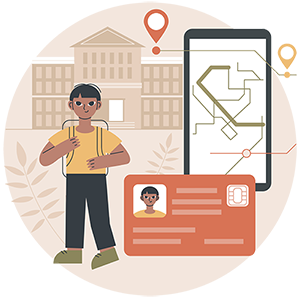 School Transport Management System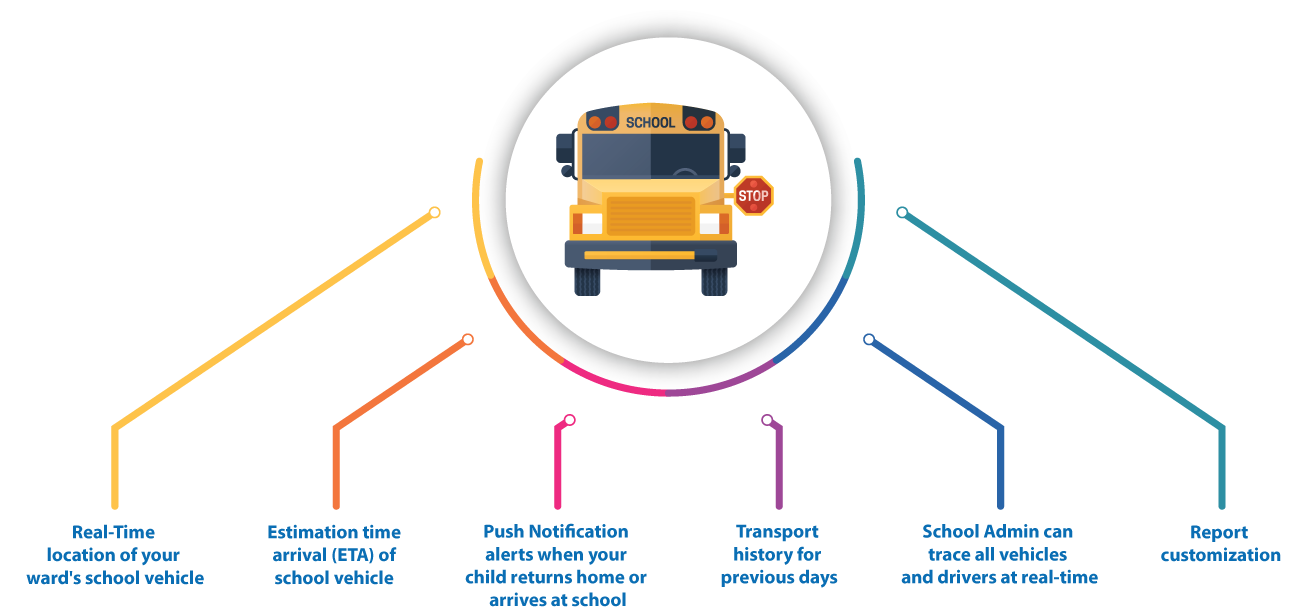 Ensuring safe and secure bus transit to-fro school is of utmost importance for a School administrator. The transport manager takes due care in recruiting buses and drivers for pick-up and drop-off. It becomes personal liability for an institution to provide a safe transport facility.

Tracking school bus transit route, stops mapping, driving behaviour, compliance, time management, less waiting time for children, etc are the salient features of our solution. A ready to deploy system for schools to be at rest on the security concern of child movement. Parent's too are informed via mobile app and SMS for live monitoring; providing satisfaction to their concerns.