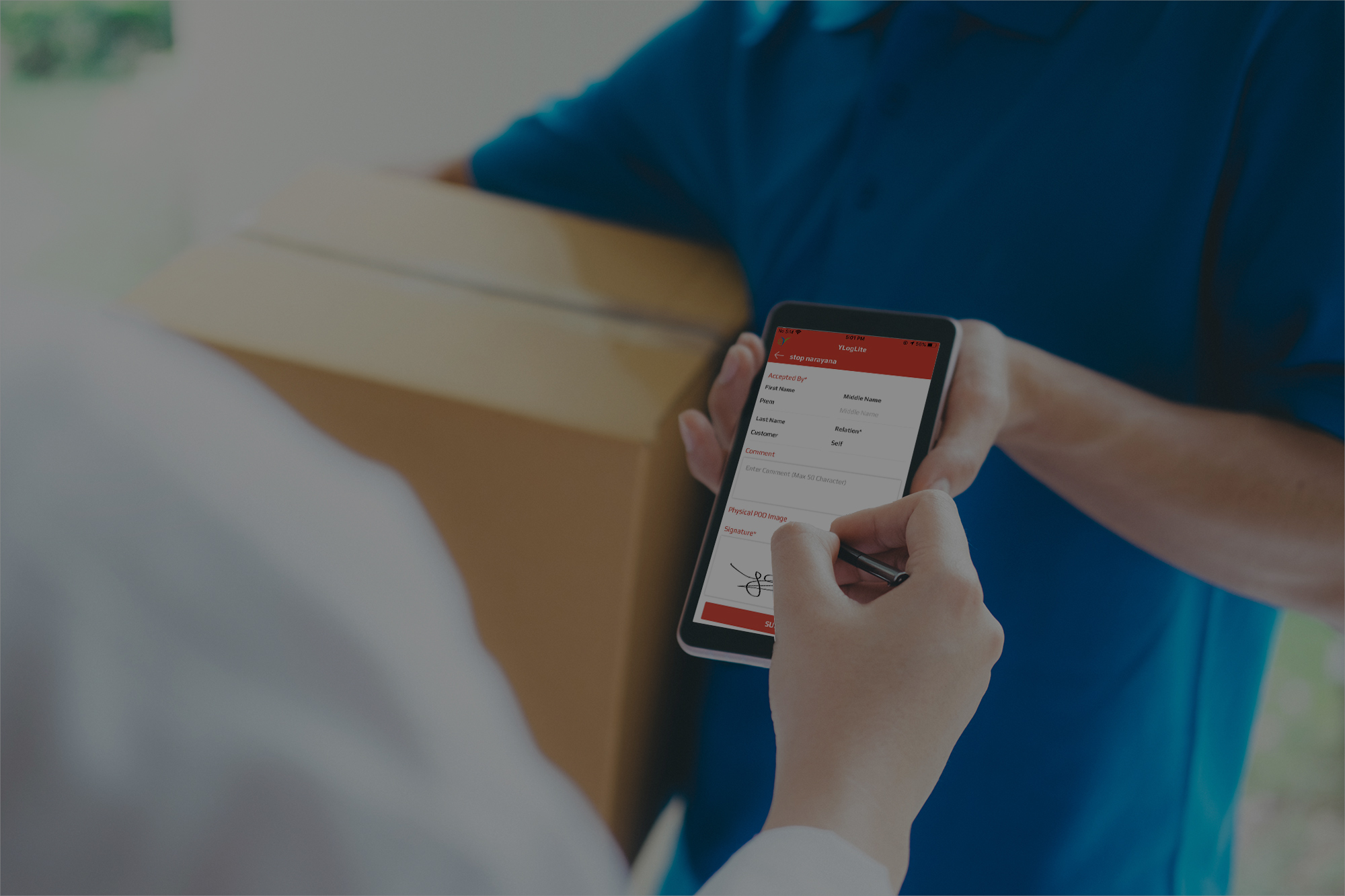 Proof Of Delivery (POD)
Boosting the economical growth of an organization is the delivery often becomes the most integral part of the success story
Delivery
Boosting the economical growth of an organization is the delivery of goods and products manufactured by it. Timely delivery to the client becomes the most integral part of the success story.
YLogApp provides you the support structure to ensure timely delivery and better monitoring of transport vehicles.
Install GPS tracking system in your delivery vehicles for effective monitoring and route compliance. Managing geo locations, optimum route mapping, dispatch management, fleet management and achieving fuel efficiency. The GPS tracking system keeps driver on alert mode and ensures better productivity. An easy process of installation and 24x7 web portal access on cloud makes it convenient for fleet owners and managers to use.